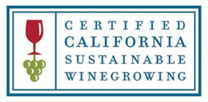 Our Old Vine Zinfandel grapes are grown 1200 – 1500 feet above sea level in the red, rocky soil of Moon Mountain District AVA, overlooking Sonoma's celebrated Valley of the Moon. The vineyard is named for Hugh Nunn who came over from Scotland in the 1850s and farmed his land near what is still known as Nuns Canyon Vineyard. We think it's the best place to grow Zinfandel – Bar None.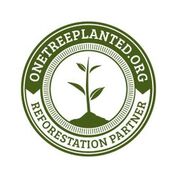 We stumbled upon Nuns Canyon Vineyard in 2001 and discovered that a portion of it needed a buyer, which included three and a half acres of Old Vine Zinfandel. Planted primarily in the mid-1900s, these St. George vines are grown sustainably, without herbicides or pesticides.
Since 2001, we have sold our grapes to wineries in Sonoma Valley including, St. Francis, Buena Vista, and (currently) St. Anne's Crossing. During special vintages, we hold back a limited supply for our own label… 2013 is our inaugural Zinfandel release.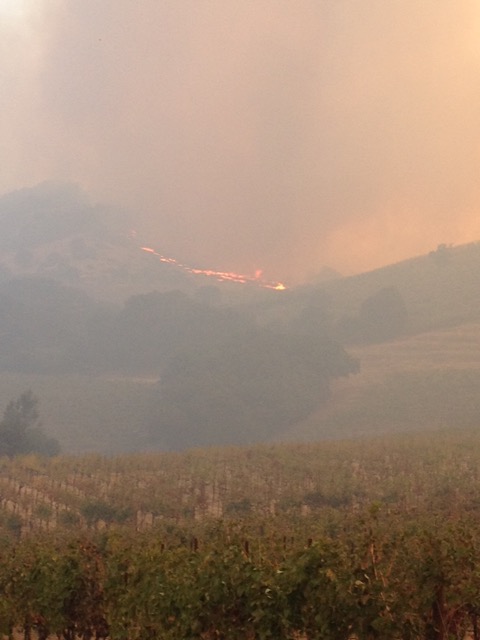 "I took this photo from the middle of Nuns Canyon Vineyard during the afternoon of Wed., Oct. 11th, 2017, when the fire reached the edge of our vineyard on three sides. With help from our neighbors, the fire was held off."
—Kimberly Hughes
Our hearts go out to all our friends who have lost their homes or vineyards to fires in Sonoma and Napa, during October, 2017.