The SF Chronicle Wine Competition awarded a Gold Medal to Bar None's Canyon 2016 Old Vine Zin, and a Silver Medal to Bar None's Canyon 2015 Old Vine Zin.
---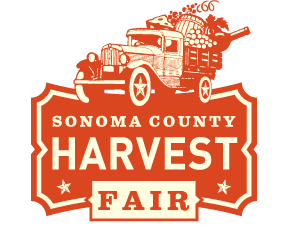 Bar None's Canyon earned a bronze medal for its 2015 Old Vine Zinfandel at the Sonoma County Harvest Fair.
Cheers!
---
"Highly respected Sonoma wineries were lucky to get the grapes from the center of Nuns Canyon Vineyard. Not any more. The growers have liberated themselves (along with their 75 year old vines) for noticeable celebrity wine status.
Bar None's Canyon bottled a 2013 Zinfandel as their first release. It is big, bold and full-bodied. This hearty red displays all the forward fruit and spice treasured in unfiltered wines. Talk about character."
—Raul Gallyot, "Pleasures In Taste" Radio Show Host, KWMR; Northern California wine judge
---
"I like your Zin!"
—Chris Sawyer, wine sommelier
---
"Thank you for the wonderful Zinfandel. It was really good—I mean really good! Wonderful rich, dark berry fruit notes with a luscious mouthfeel. I was impressed!
—Christopher Silva, late CEO, St. Francis Winery, Sonoma Valley, CA
---
Audience members have enjoyed our Old Vine Zinfandel at the Sonoma International Film Festival where Bar None's Canyon is a sponsor.