2013 Old Vine Zinfandel
$38.00
This vintage produced a bold, jammy Zinfandel with velvety tannins and a smooth finish. It's a delicious wine that goes well with almost everything, e.g., linguine al pesto, chili con carne, bouillabaisse de Marseilles – or with chocolate. Or whenever you have a hankering for a hearty Zin.
The grapes are always picked by hand, and harvested in the early morning while it's still cool. After 15 months in French oak, the wine is bottled and then aged for another two years.
We salute our winemaker, Phil Staehle of Enkidu Winery, who masterfully took this wine from barrel to bottle.
We hope you will enjoy this Zinfandel today, and as it continues to evolve… Until about 2021. (Our stash will be long gone by then!)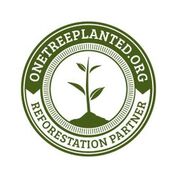 We support sustainable agriculture / reforestation: when you buy a case, we'll plant a tree!
We cannot ship to the following states: Alabama, Arkansas, Delaware, Kentucky, Mississippi, New Hampshire, North Dakota, Oklahoma, Pennsylvania, Utah, Vermont.